2019 GIAA Golf Outing
Annual GIAA Golf Outing @ Beaver Creek
---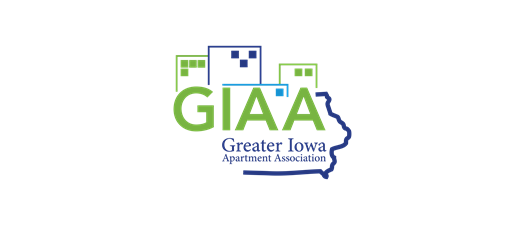 13th Annual GIAA Golf Outing
Beaver Creek Golf Club
1120 NW Towner Drive, Grimes
Thursday, July 11th
Breakfast will be provided
Register by June 28th or
$30 per golfer charge will be assesed
Registration Begins at 7:30AM
Shotgun Start at 9AM
The Fun Continues with the 13th Annual GIAA Golf Outing! The GIAA Golf Committee is committed to making this day a major success.
Sign up now to reserve your spot and enjoy a day on the golf course with peers and our amazing GIAA sponsors. Individuals can also sign up as a 'non-golfer' and join in the fun at the 19th Hole.


PLEASE NOTE: All registrations include 1 lunch & 2 drink tickets. To solidify GIAA's committment to legislative lobbying for each spot purchased GIAA will be making a donation of $7.00 to the NAA PAC.
Bring cash for extra raffle tickets, Par 3 Challenge, mulligans and any other items pertaining to fun!
Questions:
Questions about registration should be directed to Katie Egli @ 515-218-4543 kegli@renovationsystems.com

Space is Limited - Register Early! - Deadline is June 28th, 2019. A late registration fee of $30 per golfer will be added to your account.

Golfing event is open to everyone.


**All Golf Registrations must be paid in full BY July 7th to secure spot in the 2019 GIAA Golf outing. If payment is not received by July 7th a $25 late fee will be assessed and all fees must be paid prior to start of Golf via cash, check or credit card**

Federal law requires political committees to report the name, mailing address, occupation and name of employer for each individual whose contributions aggregate in excess of $200 in a calendar year. Contributions to the NAAPAC are for political purposes. All are voluntary. You may refuse to contribute without reprisal. Guidelines are merely suggestions and you may contribute more or less than the guidelines suggest. NAAPAC will not favor or disadvantage anyone by reason of the amount contributed or the decision whether to contribute.
Please Note: All Registrations and Sponsorships are Non-Refundable
For More Information: