2020 GIAA Annual Golf Outing
Join us for day of fun and sun at the 14th Annual GIAA Golf Outing!
---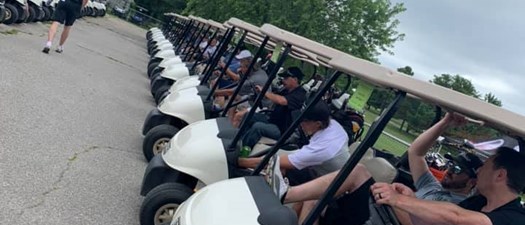 14th Annual GIAA Golf Outing
Beaver Creek Golf Club
It's time to get out and enjoy some fun in the sun! Join us for the 14th Annual GIAA Golf Outing on July 9th, 2020. Help make this year's outing another successful one by registering as a golfer, sponsor, or spectator to contribute to one of our association's most popular events!
1120 NW Towner Drive, Grimes
Thursday, July 9th
Breakfast will be provided
Early bird registration: June 25th
Registration deadline: July 2nd
Please note that the course will not be able to accommodate individual carts for golfers. Two people will be assigned per cart.
*$30 per golfer charge will be assessed for registrations after 6/25.
To solidify GIAA's committment to legislative lobbying for each spot purchased GIAA will be making a donation of $7.00 to the NAA PAC.
Event Day
Registration begins at 8:00 a.m.
Shotgun start at 9:00 a.m.
Bring cash for extra raffle tickets, Par 3 Challenge, mulligans and any other items pertaining to fun!
Questions about registration should be directed to Jesse Daniel JDaniel@bhmanagement.com
All registrations include 1 lunch & 2 drink tickets.
Golfing event is open to everyone.
Individuals can sign up as a 'non-golfer' and join in the fun at the 19th Hole.
**All Golf Registrations must be paid in full by July 2nd to secure a spot in the 2020 GIAA Golf outing. Contact the GIAA at ae@thegiaa.com or 866-562-4422 for alternative payment arrangement. If payment is not made by July 2 registration will be forfeited.**
**All Registrations and Sponsorships are Non-Refundable.**
Federal law requires political committees to report the name, mailing address, occupation and name of employer for each individual whose contributions aggregate in excess of $200 in a calendar year. Contributions to the NAAPAC are for political purposes. All are voluntary. You may refuse to contribute without reprisal. Guidelines are merely suggestions and you may contribute more or less than the guidelines suggest. NAAPAC will not favor or disadvantage anyone by reason of the amount contributed or the decision whether to contribute.
Cheater Package Details
2 Mulligans – a free shot for one person for a mulligan
3 Strings: each string to be used one time only on the green to either advance closer to the hole or to complete a putt. The 3 strings are 3, 6 and 9 feet long. Use of the string does not constitute a stroke. For instance, you hit the green in 2 on a par 4 and you are 8 feet from the hole, you can use your 9 foot string and score a 2 on the hole as if you holed it from the fairway. Strings shorter than your putt just get you closer.
1 Pink golf ball - to be used by 1 player, once only, teeing off from the forward tees on your hole of choice. For an all-woman team – 2 extra mulligans in place of pink ball.
Par 3 Challenge
On the Par 3's, if an individual purchases $10 or more in raffle tickets and your ball ends up on the green on your tee shot, your raffle ticket purchase will be matched at the hole.