2022 GIAA Annual Golf Outing
Join us for an amazing day of fun at the 15th Annual GIAA Golf Outing!
---
Thursday, August 11, 2022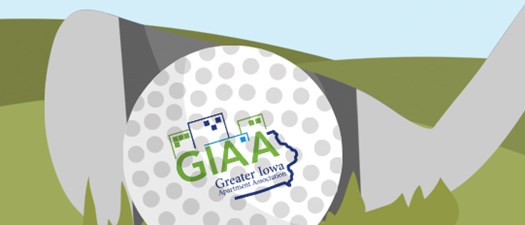 15th Annual GIAA Golf Outing at Beaver Creek Golf Club

SPONSORED BY

It's time to get out and enjoy some fun in the sun! Join us for the 15th Annual GIAA Golf Outing on August 11th, 2022. Help make this year's outing another successful one by registering as a golfer, sponsor, or spectator to contribute to one of our association's most popular events!
EARLY-BIRD REGISTRATION ENDS: July 5th, 2022
REGISTRATION DEADLINE: July 12th, 2022
PLEASE NOTE: Any sponsorship purchases made after early bird signup may not be included on print advertising.
The golf course and its facilities will not be able to accommodate individual carts for golfers due to our tournament and the amount of carts utilized by our golfers.
To solidify GIAA's commitment to legislative lobbying for each spot purchased GIAA will be making a donation of $10.00 to the NAA PAC.
Event Day Tidbits
Breakfast will be provided. Bring cash for extra raffle tickets, mulligans, and drink tickets!
All registrations include one (1) lunch and two (2) drink tickets.
GIAA's Annual Golfing event is open to everyone.
Individuals can sign up as a 'non-golfer' and join in the fun at the 19th Hole.
For Our Sponsors
All sponsorships include your company logo showcased on GIAA's welcoming banner at the clubhouse, on the GIAA website, and frequent shout outs on social media plus two (2) meal tickets. Additional Meal tickets can be purchased prior to event.
******All alcoholic beverages must be purchased from the course. Pre-orders are encouraged to ensure availability.******
All Golf Registrations must be paid in full by July 12th to secure a spot in the 2022 Annual GIAA Golf Outing.
Contact the GIAA at ae@thegiaa.com or 866.562.4422 with any questions pertaining to this event, we would be happy to assist.
**All Registrations and Sponsorships are Non-Refundable.**
Federal law requires political committees to report the name, mailing address, occupation and name of employer for each individual whose contributions aggregate in excess of $200 in a calendar year. Contributions to the NAAPAC are for political purposes. All are voluntary. You may refuse to contribute without reprisal. Guidelines are merely suggestions and you may contribute more or less than the guidelines suggest. NAAPAC will not favor or disadvantage anyone by reason of the amount contributed or the decision whether to contribute.
Agenda
August 11
9:00 AM

Registration and Breakfast

10:00 AM

GIAA Golf Outing Shotgun Start

3:00 PM

Late Lunch, Early Dinner Time

4:00 PM

Raffles and Awards
For More Information: