CAM (Certified Apartment Manager) and CAS (Certified Apartment Supplier)
Earn your CAM or CAS designation with GIAA
---
Monday, June 6, 2022
at
9:00 AM (CDT)
to Friday, June 10, 2022 at 4:00 PM (CDT)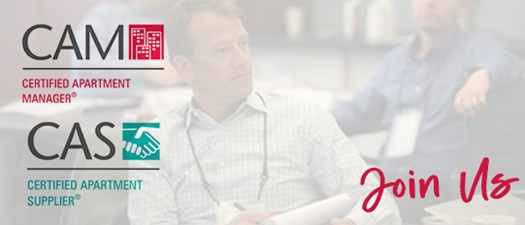 DATES: June 6th through June 10th, 2022
FROM: 9am to 4pm (daily) with a one-hour lunch for CAM
FROM: 9am to 4pm (June 6th/7th); 9am to 12pm (June 8th) for CAS
CAM MEMBER COST: $899
CAM NON-MEMBER COST: $1299
CAS MEMBER COST: $499
CAS NON-MEMBER COST: $599
LOCATION: 3900 70th Street at the Kading Barn, Urbandale, IA 50322

ATTENDANCE CAP: 40
To obtain CAM in addition to your CAS, you will need to:
Obtain or present evidence of the required one year of onsite management experience
Enroll in CAM (REGISTER ON THIS WEBSITE)
Successful completion of all CAM coursework
Pass the CAM exam within twelve (12) months of declaring candidacy
To obtain the CAS credential, candidates must complete the following:
Complete the Supplier Success Course
Employment within the apartment industry in a supplier position
Successful completion of all CAS coursework (totaling 26 hours)
Pass the CAS exam within six (6) months of declaring candidacy
ABOUT OUR INSTRUCTOR: Rebecca Rosario
"Enthusiasm is one of the most powerful engines of success. When you do a thing, do it with all your might. Put your whole soul into it. Stamp it with your own personality. Be active, be energetic and faithful, and you will accomplish your object. Nothing great was ever achieved without enthusiasm." – Ralph Waldo Emerson
Rebecca celebrates more than 20 years in her property management career spanning from a leasing consultant to a regional director. Her accolades include successfully initiating and managing a corporate suite program expanding her company's market, services and income. In addition, four years with a major industry publication endowed Rebecca with extensive experience as an advertising and marketing business partner. This blend of on-site, corporate and marketing experience is what makes Rebecca the ideal consultant and training expert in helping each client create their own "full house". Rebecca is now President and "Leasing Queen" of Full House Marketing, Inc. ® in North Carolina, with offices in Raleigh and Charlotte. Rebecca served on the Board of Directors for the Triad Apartment Association (Greensboro, NC) as Secretary after two terms on the Board of Directors of the Triangle Apartment Association (Raleigh, NC). She is actively involved in four North Carolina NAA affiliate associations and won Vendor/Supplier Team of the Year from The Triangle Apartment Association. In addition to earning her NALP and CAM designations she teaches NALP, CAM and CAPS modules. She is on the faculty of NAAEI, and a graduate of their Advanced Instructor Training. Rebecca enjoys running, salsa and travel.
See Rebecca's bio HERE.
PLEASE NOTE: CAS is from June 6th through June 8th (half day).
LUNCH: Will be covered by the Greater Iowa Apartment Association on Wednesday, June 8th. If you cannot have PIZZA (dairy, cheese) please let GIAA staff know so we can arrange other options for you.
LOCATIONS NEARBY MEETING LOCATION TO EAT LUNCH:
B-Bop's
Arby's
Long John Silver's
Wendy's
McDonald's
Taco John's
Ted's Coney Island West
Culver's
Pita Pit
Chick-Fil-A
Palmer's Deli & Market
Hy-Vee
Subway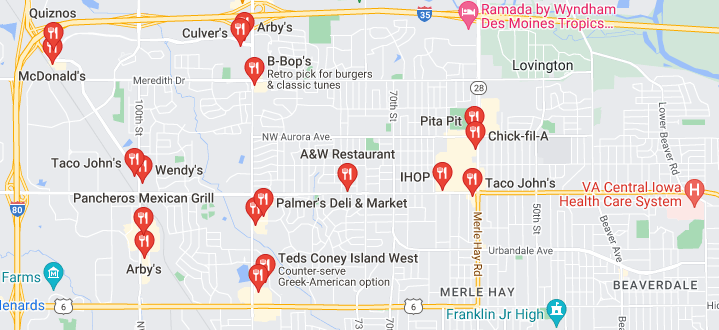 For More Information: