2023 GIAA Annual Trade Show - Just Another Day in Paradise
---
Category: Signature Events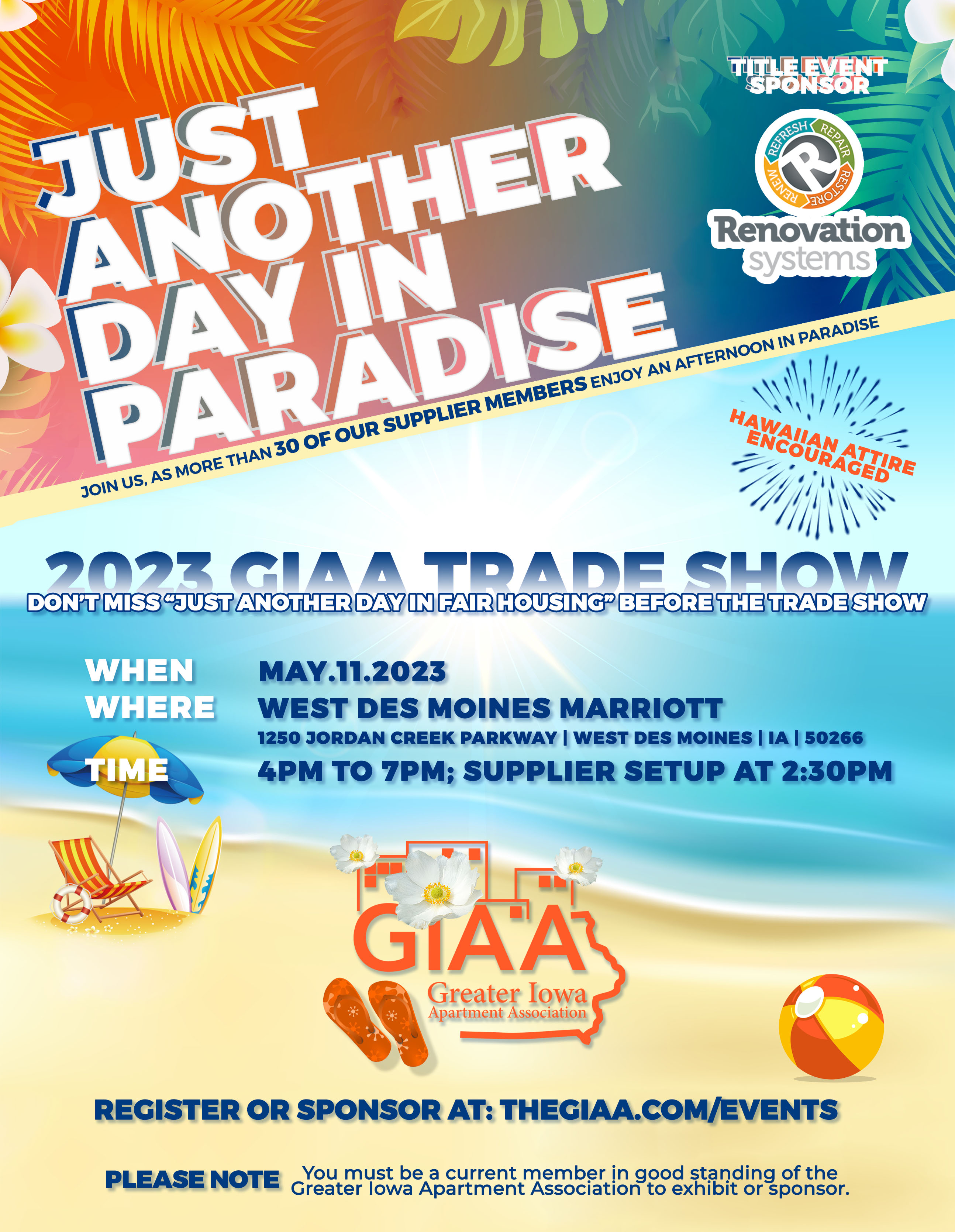 Agenda
May 11
2:30 PM - 4:00 PM

Supplier Set Up


Please arrive by 2:30pm and ensure your trade show booth is set up by 4pm for all attendees.
4:00 PM - 7:00 PM

Just Another Day in Paradise Trade Show Floor is Open!

7:00 PM - 7:00 PM

Breakdown and Clean Up
By registering and attending any GIAA class, meeting, or event you are agreeing to our Safety Liability Agreement. As deemed necessary, additional requirements may be added.
Release and Waiver of Liability; Code of Conduct
Even as restrictions are lifted, your safety continues to be our number one concern. We will monitor and follow guidance from public health agencies on the safest way to welcome you to our events.
GIAA reserves the right to reject any proposed presentation by a GIAA event sponsor, as well as all handouts, which will be made available during GIAA events. GIAA will not be responsible for the accuracy of any information provided by an event sponsor.
For More Information: