Give Back & Get Back (FREE!)
Learn how implementing a giving program will help impact your business.
---
Thursday, September 22, 2022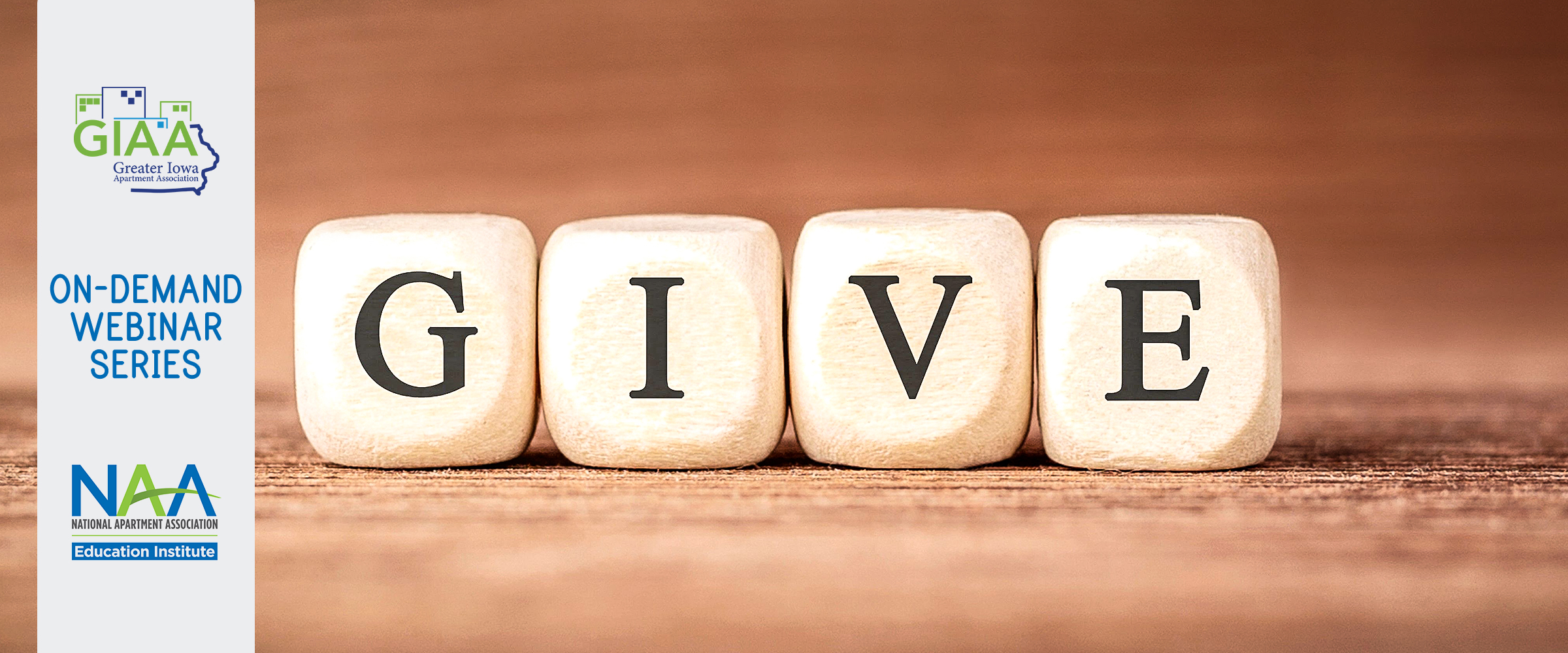 This is a FREE VIRTUAL EVENT.
We've all heard the phrase "you get what you give," including by New Radicals. Giving back to the community in which your business resides will open networking relationships within the community, as well as impact the way your associates view your organization and their desire to contribute. Learn how implementing a giving program will help impact and strengthen your core business.
Hosted by:
Jeffrey Butcher
Jeffrey Butcher serves as Director of Training at JLB Residential. His extensive background and years of experience in the multifamily space enables him to implement sales & training initiatives which help drive excellence to all aspects of the client experience. In his role he is responsible for the creation and presentation of webinar and in-person training curriculum ranging from soft-skills to technician training. Prior to making an impact at JLB Residential, he was a training team member of Monogram Residential Trust, Balfour Beatty, and AMLI Residential.
and
Kristina Bernatis
Kristina Bernatis is an Asset Manager at MORE Residential. With over 15 years of multifamily industry experience, she oversees a portfolio of built-to-rent (BTR) communities. In her role, she guides the property management companies in the execution and implementation of strategies and programs which drive peak operational and financial performance of the communities. Prior to joining MORE Residential, she served as Vice President of Training & Marketing for JLB Residential, Vice President of Training for Monogram Residential Trust and held roles at Gables and Peak Campus.
LEARN MORE ABOUT:
Tools needed to begin working on a professional propose or a philanthropy program for their organization
Understand the impact and desire people have to work for a philanthropic organization
How easy and cost friendly beginning a philanthropy program is
ADDITIONAL DETAILS
REGISTRATION LINK
For More Information: