Back to Events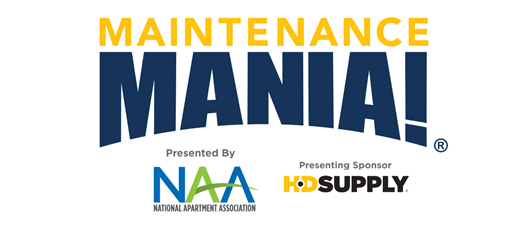 Maintenance Mania Committee Meeting
Recurring Event
Next Date: Tuesday, June 14, 2022
Event Details
Join the Maintenance Mania Committee. This meeting is hosted monthly on the second Tuesday, online. Please email ae@thegiaa.com if you are interested in joining the committee.
Maintenance Mania® is a national program offered by NAA and presenting sponsor HD Supply (HDS), in which maintenance technicians compete against each other in various skill-based games.
Each NAA local affiliate has the opportunity to have their maintenance technicians compete individually to win various local awards and a chance to compete at the National Championship held at the annual NAA Education Conference & Exposition.
SAVE THE DATE for the 2022 Season: FEBRUARY 17, 2022 
Work with GIAA Association Staff (Executive Director) to coordinate all aspects of the event
Choose event venue
IF APPLICABLE Obtain NAA event materials + assist with the development of local promotional materials
Solicit and encourage Property Management Companies to enlist their maintenance staffs to participate / compete
Solicit sponsorships
Solicit membership attendance
IF APPLICABLE Contact charity involved for any promotional items and public relations blitz
Work with NAA's Marketing Department to obtain information for Press Release
Work with HD Supply on setup, games, and judging criteria
Work with venue catering department to fully develop the event
Event must be fully developed at least two (2) months prior to Maintenance Mania to promote it properly
Design signage for event
Design and / or order awards
Solicit prizes and giveaway items
IF APPLICABLE Incorporate Platinum Agreement requirements
For More Information:
Michael Fazio
Association Staff
Greater Iowa Apartment Association