Maintenance Professional Olympics
Join us to celebrate our maintenance professionals.
---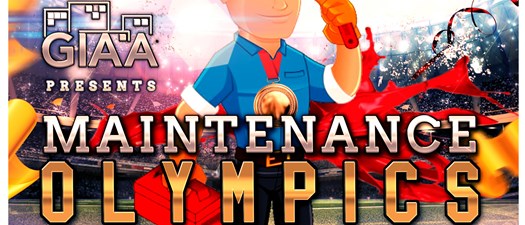 Maintenance Professionals Olympics
June 10, 2021
Fort Des Moines Park, Shelter #3
7200 SE 5th St, Des Moines, IA 50315
This event is OUTSIDE
*Rain Date June 24, 2021
GIAA will be hosting an alternative Maintenance event in lieu of the cancellation of the 2021 Maintenance Mania by NAA and HD Supply. While the news of Maintenance Mania was disappointing, GIAA still wants to celebrate our maintenance professionals with an alternative OUTDOOR event in June. Join us for Maintenance Professionals Olympics!
5 individual games for participants with cash prizes:
Pipe Washer Skee Ball
Tool Belt Relay
Walkie-talkie Telephone
Plunger Toss
Grounds Pick-Up Relay
Bonus: Group Tug o' War - bragging rights only, no prize.
$20.00 Ticket includes food and beverage:
Pizza and breadsticks; single serve cans of beverages.
Event is open to everyone. Individuals can sign up as a spectator and join in the fun.
**All registrations must be paid in full by June 2 to secure a spot. Contact the GIAA at ae@thegiaa.com or 866-562-4422 for alternative payment arrangement. If payment is not made by June 2 registration will be forfeited.**
****Due to the nature of the venue we will be validating IDs for alcohol consumption. Please bring a valid driver's license.****
***All Registrations and Sponsorships are Non-Refundable.***
GIAA will be making safety and the well-being of our members the #1 priority. Masks required unless you are FULLY vaccinated.
Even as restrictions are lifted, your safety continues to be our number one concern. We will monitor and follow guidance from public health agencies on the safest way to welcome you to our events. Visit the CDC Updated Guidelines here.
GIAA reserves the right to reject any proposed presentation
by a GIAA event sponsor, as well as all handouts,
which will be made available during GIAA events.
GIAA will not be responsible for the accuracy of any
information provided by an event sponsor.
For More Information: