Back to Events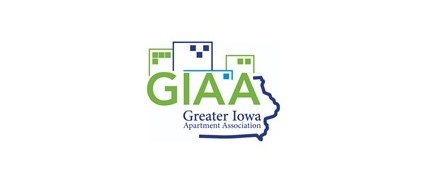 Pinnacle of Excellence Committee Meeting
Recurring Event
Next Date: Tuesday, January 10, 2023
11:00 AM - 12:00 PM (CST)
Event Details
February's meeting will be at 3:00pm due to a conflcit with GIAA's Annual Landlord Tenant Law Seminar
join the Pinnacle of Excellence Committee. This meeting is hosted monthly on the second Tuesday, online. Please email ae@thegiaa.com if you are interested in joining the committee. 
The Pinnacle of Excellence Awards banquet is GIAA's way of celebrating the achievements of the finest professionals and organizations in the greater Iowa apartment industry. Professionals from all walks of the Iowa apartment industry, from suppliers to leasing professionals to management, walk down the red carpet and celebrate their accomplishments at the annual Pinnacle of Excellence Awards banquet.
Each year we receive numerous nominations for award categories for Management, Communities, Maintenance, and Suppliers. This year's categories give our members an opportunity at the NAA Excellence awards.
Work with GIAA Association Staff (Executive Director) to coordinate all aspects of the event
Choose POE event venue
IF APPLICABLE Assist with the development of promotional materials
IF APPLICABLE Develop a theme
Ensure voting methods are in place for award candidates
Solicit and encourage Property Management Company's and Suppliers to nominate potential candidates for POE Awards
Solicit sponsorships
Solicit member attendance
Solicit a prominent public figure(s) to emcee the event
Contact charity involved for any promotional items and public relations blitz
Work with hotel catering to fully develop the event
Design signage for event
Design and / or order awards
Solicit prizes and giveaway items
ONCE VENUE IS SECURED Review GIAA location needs three weeks prior to event; Ensure that it provides everything GIAA requires to satisfy our attendees needs
IF NECESSARY Incorporate Platinum Agreement requirements
For More Information:
Michael Fazio
Association Staff
Greater Iowa Apartment Association