WEBINAR WEDNESDAYS - Fighting Fraud Takes a Team!
Coming soon.
---
Wednesday, February 8, 2023
This is an ONLINE WEBINAR for you and/or your property.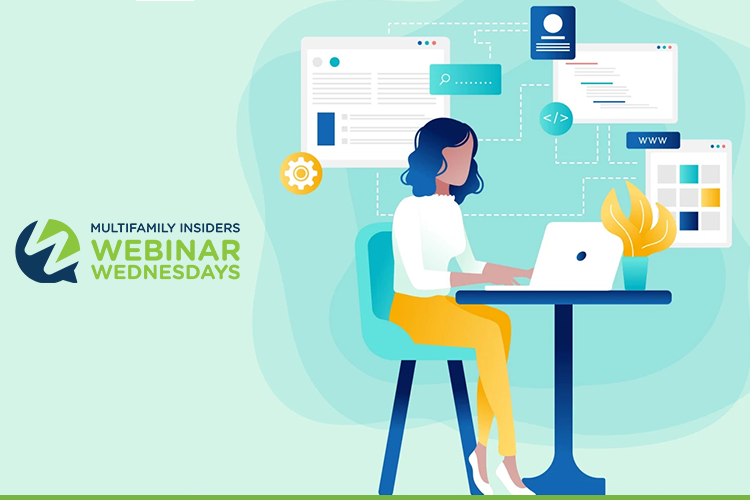 Webinar Wednesdays is the largest premium webinar series in the multifamily industry, helping you gain the skills to improve your performance and advance in your career! Through this program, you get access to innovative ideas, best practices, and emerging trends from a variety of topics, including customer service, leasing and marketing, resident retention, career advancement, leadership techniques, and other property management skills to become a superstar at your company!
For 2023 the Greater Iowa Apartment Association has PARTNERED with Multifamily Insiders to bring you these amazing educational webinars. You will receive a $10 discount for each webinar you register for, which is AUTOMATICALLY APPLIED at checkout. Not only that, GIAA will retain a portion of the fees you pay for each webinar. So, it's a WIN-WIN-WIN for all.
---
JOIN US FOR: Fighting Fraud Takes a Team!
Description coming soon.
Join Lisa Russell and the Webinar Wednesday Team on January 25, 2023 at 2pm Eastern Time To Retain Your Employees!
---
About Lisa Russell
With 30 years of industry experience, Ms. Russell has managed new construction, multi-family housing, student housing and asset management in ten states. Her diverse experience in various markets positions Lisa to tailor strategies for the unique needs of clients, helping them to maximize their financial goals. Lisa joins Ardmore from Texas, where she graduated from the University of Houston. She is a Certified Apartment Property Supervisor and was honored as a Texas Apartment Association Lyceum Graduate.
WEBINAR PRESENTER(S)
Lisa Russell
For More Information: