WEBINAR WEDNESDAYS - Inclusive Leadership for Authentic Employees
Leaders find themselves in uncharted territory supporting their teams.
---
Wednesday, February 15, 2023
This is an ONLINE WEBINAR for you and/or your property.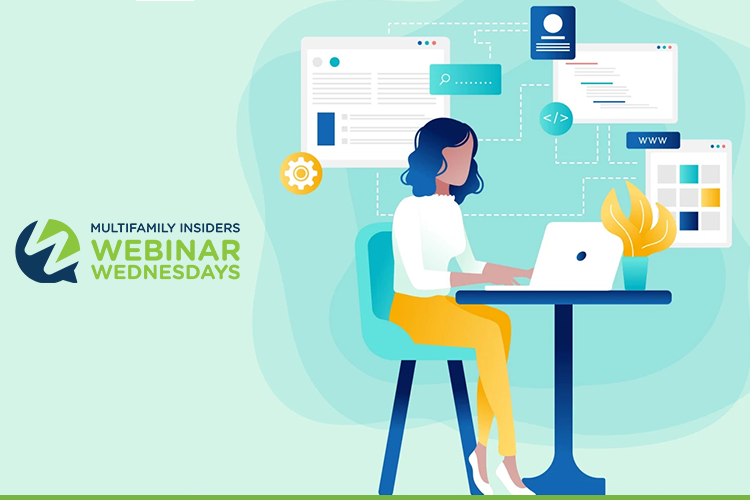 Webinar Wednesdays is the largest premium webinar series in the multifamily industry, helping you gain the skills to improve your performance and advance in your career! Through this program, you get access to innovative ideas, best practices, and emerging trends from a variety of topics, including customer service, leasing and marketing, resident retention, career advancement, leadership techniques, and other property management skills to become a superstar at your company!
For 2023 the Greater Iowa Apartment Association has PARTNERED with Multifamily Insiders to bring you these amazing educational webinars. You will receive a $10 discount for each webinar you register for, which is AUTOMATICALLY APPLIED at checkout. Not only that, GIAA will retain a portion of the fees you pay for each webinar. So, it's a WIN-WIN-WIN for all.
---
JOIN US FOR: Inclusive Leadership for Authentic Employees
Each day, employees bring their "human" to work. With so much conversation surrounding the desire to live an authentic life, leaders find themselves in uncharted territory supporting their teams, as employees demand the ability to bring their whole selves to work.
Review the qualities of a truly inclusive leader.
Policy Shmolicy - does it REALLY matter?
How inclusive leadership positively impacts your organization.
Join Marci French and the Webinar Wednesday Team on February 15, 2023 at 2pm Eastern Time To Build an Inclusive Team!
---
About Marci French
Marci French is a lifelong learner born into Generation X as a biracial unifier and JEDI (Justice, Equity, Diversity, and Inclusion) facilitator. She is a Senior Faculty Member of the National Apartment Association Education Institute where she utilizes her more than 25 years of multifamily experience to lead, coach, and mentor those in the industry. Utilizing her unique story, Marci facilitates tough conversations and creates safe spaces for participants to explore identities, practice empathy, and consider new ideas.
Marci earned her Certified Apartment Manager (CAM) and Certified Apartment Portfolio Supervisor (CAPS) designations from the National Apartment Association (NAA). She holds a certificate in Diversity, Equity and Inclusion in the Workplace from the University of South Florida and is a 2015 graduate of the NAA Leadership Lyceum. Marci currently serves as a member of the NAAEI Curriculum Development Committee and as Chair of the Diversity, Equity, and Inclusion Committee for NAA.
WEBINAR PRESENTER(S)
Marci French
For More Information: