WEBINAR WEDNESDAYS - I Know How to Fix That AC But How Do I Lead Them?
Being a high-performing Maintenance Tech often results in a promotion.
---
This is an ONLINE WEBINAR for you and/or your property.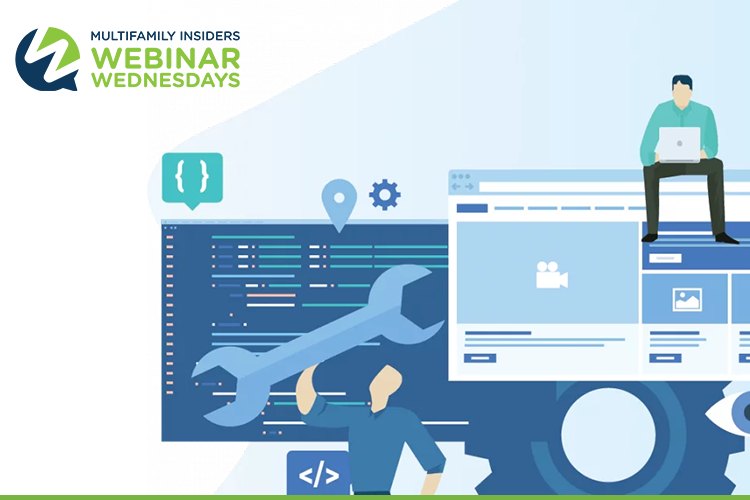 Webinar Wednesdays is the largest premium webinar series in the multifamily industry, helping you gain the skills to improve your performance and advance in your career! Through this program, you get access to innovative ideas, best practices, and emerging trends from a variety of topics, including customer service, leasing and marketing, resident retention, career advancement, leadership techniques, and other property management skills to become a superstar at your company!
For 2023 the Greater Iowa Apartment Association has PARTNERED with Multifamily Insiders to bring you these amazing educational webinars. You will receive a $10 discount for each webinar you register for, which is AUTOMATICALLY APPLIED at checkout. Not only that, GIAA will retain a portion of the fees you pay for each webinar. So, it's a WIN-WIN-WIN for all.
---
Mastering Maintenance: I Know How to Fix That AC But How Do I Lead Them?
Being a high-performing Maintenance Technician often results in a promotion to Maintenance Supervisor. YAY! Sorta. You may find yourself leading a team of your peers.
How do you make the shift from peer to the boss? Leadership training for maintenance teams is sometimes overlooked, resulting in on-the-job learning. That can impact the team's performance, retention, and morale. In this session, we will share leadership ideas and best practices to lead your maintenance team to success with a focus on communication, motivation, coaching, and leadership skills.
Attendees will take away the following:
How to communicate as a leader
Tips, tricks, and ideas to keep your team motivated
Best practices for coaching
How to establish yourself as a leader
Join Michelle Wood, David Alvarado, and the Webinar Wednesday Team on May 10, 2023 at 2pm Eastern Time to Learn How to Lead Your Team!
---
About Michelle Wood

As the Vice President of Learning and Engagement at Atlantic Pacific Companies, Michelle oversees the company's training programs and employee engagement efforts. She brings more than 20 years of property management experience to her role. Before her current role, Michelle led a team responsible for creating and implementing marketing strategies for over 13,000 units that spanned 45 properties in Florida, Georgia, North Carolina, Colorado, and Texas.
Michelle volunteers with the Southeast Florida Apartment Association and is an active education committee member. In 2018 Michelle was named one of DMN's 40 under 40 Marketing honorees. Outside of work, Michelle enjoys being active with her family.
About David Alvarado

David Alvarado is the Regional Maintenance Supervisor for Atlantic Pacific Company's Florida portfolio. Originally from Texas, David began working as a groundskeeper over 20 years ago and has worked his way up through several on-site and floating Maintenance positions throughout his Multifamily Career. He is focused on leading the teams, the overall property maintenance performance, and capital project management. When he is not working – he loves to travel, spending time with family and his beagle Martin. His favorite quote "I didn't come this far ONLY to come this far."
WEBINAR PRESENTER(S)
Michelle Wood
David Alvarado
For More Information: