WEBINAR WEDNESDAYS - The Research Obsessed Renter
Customers are becoming more obsessed with research and reviews.
---
Wednesday, March 22, 2023
This is an ONLINE WEBINAR for you and/or your property.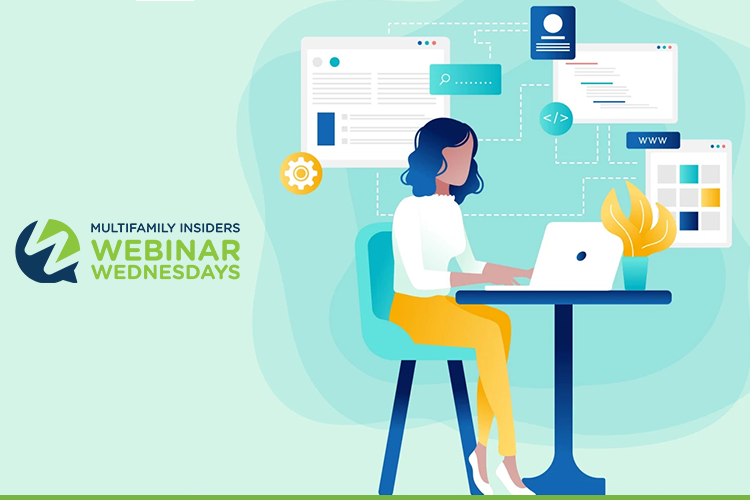 Webinar Wednesdays is the largest premium webinar series in the multifamily industry, helping you gain the skills to improve your performance and advance in your career! Through this program, you get access to innovative ideas, best practices, and emerging trends from a variety of topics, including customer service, leasing and marketing, resident retention, career advancement, leadership techniques, and other property management skills to become a superstar at your company!
For 2023 the Greater Iowa Apartment Association has PARTNERED with Multifamily Insiders to bring you these amazing educational webinars. You will receive a $10 discount for each webinar you register for, which is AUTOMATICALLY APPLIED at checkout. Not only that, GIAA will retain a portion of the fees you pay for each webinar. So, it's a WIN-WIN-WIN for all.
---
The Research Obsessed Renter: Do You Know What They Know?
Customers are becoming more obsessed with research and reviews. Are you ready to lease to them? Are you making it easy for them to find the answers to their questions? In this session we'll cover how to adjust your leasing strategies for potential renters who already know so much about your property. We'll also discuss how your prospects are learning about your company and community, and what they want to discover before they even reach out.
What we will cover:
How they are learning about your company and community.
What they are looking for in your digital marketing.
How to speak to them when they have preconceived notions.
Join Tammy Longo, Donje Putnam and the Webinar Wednesday Team on March 22, 2023 at 2pm Eastern Time To Find Out What They Know!
---
About Tammy Longo
Tammy is a Regional Sales Executive with ALN Apartment Data in the Northeast region. In 2003 she was first introduced to multifamily when she moved from New York to Virginia and accepted a position as a leasing agent. Over her exciting 20-year career, she has enjoyed life in operations, marketing, and as a supplier. She loves to connect with and advocate for our industry and is actively involved in the Virginia Apartment Management Association and The National Apartment Association by participating on boards, teaching credential classes, and speaking at conferences including the N.A.A. Educational Conference. She is a graduate of the State University of New York at Morrisville and holds a degree in Journalism. In her "spare" time she can likely be found watching her kids in sports, cheering on the Buffalo Bills and Syracuse Orange, or traveling to NY to see family and friends.
About Donje Putnam
Donje Putnam, ARM, RAM is the Director of Marketing and Training at Senex Law, PC, where she helps property managers learn and use next-level technology to manage the legal process. With over 25 years experience in the apartment industry, she specializes in making work easier for on site teams by setting up well-ordered operations, developing processes, and creating and automating marketing initiatives. Prior to joining Senex, she held multiple roles on the operations side serving as Director of Marketing, Compliance Manager, and Regional Property Manager at both owner and third-party management companies.
Donje enjoys working in the technology field, helping software designers and developers understand on-site multifamily processes and language to create better, more efficient solutions. She has spoken for the Virginia Apartment Management Association, been a guest on multiple industry and marketing podcasts, and written articles for VAMA's newsletter and annual magazine, "Virginia Communities."
Donje is a self-described multifamily fanatic and is passionate about digital marketing, efficient operations, happy residents, and most of all the wonderful people in property management.
WEBINAR PRESENTER(S)
Tammy Longo and Donje Putnam
For More Information: