WEBINAR WEDNESDAYS - Responding to Internet Leads
We capture roughly 75% of prospect leads via the web or email, and yet ...
---
This is an ONLINE WEBINAR for you and/or your property.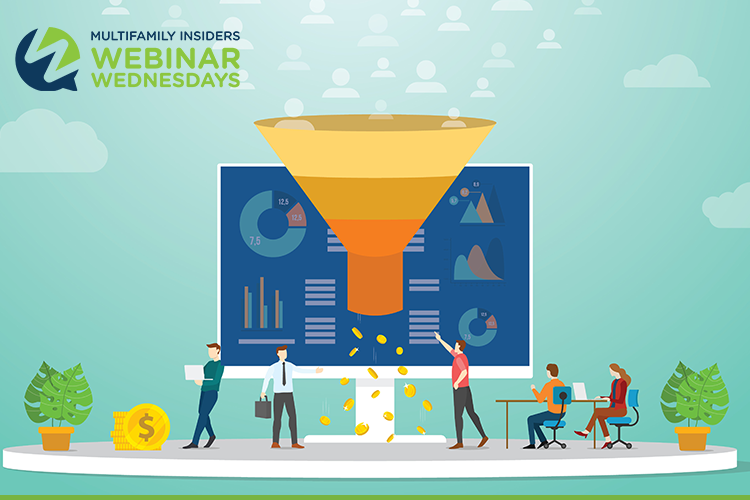 Webinar Wednesdays is the largest premium webinar series in the multifamily industry, helping you gain the skills to improve your performance and advance in your career! Through this program, you get access to innovative ideas, best practices, and emerging trends from a variety of topics, including customer service, leasing and marketing, resident retention, career advancement, leadership techniques, and other property management skills to become a superstar at your company!
For 2023 the Greater Iowa Apartment Association has PARTNERED with Multifamily Insiders to bring you these amazing educational webinars. You will receive a $10 discount for each webinar you register for, which is AUTOMATICALLY APPLIED at checkout. Not only that, GIAA will retain a portion of the fees you pay for each webinar. So, it's a WIN-WIN-WIN for all.
---
Prepare Your TEAM: Responding to Internet Leads
We capture roughly 75% of prospect leads via the web or email, and yet we struggle to consistently manage all of them. How can we support a healthy internet response? We prepare. Thoughtful preparation is how we promote confidence in our TEAMs, limit their anxiety when managing the queue, and respond timely and with precision. Effectively capturing your leads will result in less wasted marketing dollars as you work to maintain high occupancy at higher rent levels!
Reduce Associate Anxiety
Improve the management of your Queue and ALL Web/Email Leads.
Be More Thoughtful
Consider how challenging it is to manage our prospect queues.
Limit Inconsistencies
Build consistency in prospect response time.
Examine Your Prospect Responses
Carefully consider how you reply to online leads.
Identify Tools
Utilize tools to better manage time and promote TEAM member confidence.
Understand
How to better evaluate your opportunities and encourage outperformance.
Join Brett Murphy and the Webinar Wednesday Team on June 28, 2023 at 2pm Eastern Time To Prepare your Team!
---
About Brett Murphy

Brett Murphy is the Vice President of Education, responsible for oversight and facilitation of onboarding and support for all Wood Residential associates. He promotes portfolio-wide learning on operational efficiencies, policies and procedures, prospect and resident experience, and reputation management. Brett joined Wood Residential in 2013 and has held multiple positions within the organization, including Property Director and Regional Education Director. He started his multifamily career in a property maintenance role and has an ongoing affinity for that side of the business.
In Brett's personal time, he enjoys hiking trails across Florida and northern Georgia with his wife and two children. His passion is surf fishing, and he dreams of catching the elusive Silver King (aka Atlantic Tarpon).
Brett is universally EPA certified by the ESCO Institute and maintains a CPO designation.
WEBINAR PRESENTER(S)
Brett Murphy
For More Information: