WEBINAR WEDNESDAYS - Social Media Workshop
Creating a Content Strategy
---
This is an ONLINE WEBINAR for you and/or your property.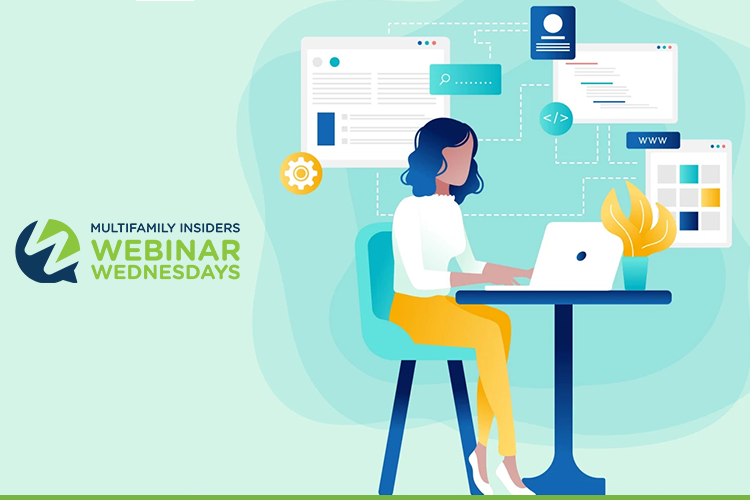 Webinar Wednesdays is the largest premium webinar series in the multifamily industry, helping you gain the skills to improve your performance and advance in your career! Through this program, you get access to innovative ideas, best practices, and emerging trends from a variety of topics, including customer service, leasing and marketing, resident retention, career advancement, leadership techniques, and other property management skills to become a superstar at your company!
For 2023 the Greater Iowa Apartment Association has PARTNERED with Multifamily Insiders to bring you these amazing educational webinars. You will receive a $10 discount for each webinar you register for, which is AUTOMATICALLY APPLIED at checkout. Not only that, GIAA will retain a portion of the fees you pay for each webinar. So, it's a WIN-WIN-WIN for all.
---
Hands On Social Media Workshop - Creating a Content Strategy
Is it possible for an apartment community to have a strong presence on social media without investing a ridiculous amount of time and effort? Is there a system for creating enough social media content so that you never run out of things to post?
The answer is a resounding YES, my friends!
In this workshop-style webinar led by National Speaker and Weekly Podcast Host, Barbara Savona, you'll not only learn the nuts and bolts of an effective social media strategy, but you'll have the opportunity to create your personalized strategy during this session.
Walk away with a framework for your monthly social media strategy that you can use month-after-month, PLUS create 7-days worth of social posts in session.
You'll not only learn the principles of effective social media marketing, you'll also leave with tangible posts for the next week! A webinar + a workshop all in one!
Create Your Social Media Systems That Scale
Learn how to set-up a social media posting framework to that you can use monthly
The Power in Content Categories
Identify and create your "power content categories" that make creating content a breeze
Live vs. Batched Content
Understand when to post "live" content versus when and how to create batched content
Create 7 days worth of content in-session
We'll create 7 content posts together that are unique to you by following the social media framework
Join Barbara Savona and the Webinar Wednesday Team on March 8, 2023 at 2pm Eastern Time To Master Social Media!
---
About Barbara Savona
Barbara Savona is the CEO and Co-Founder of Sprout Marketing, a marketing platform for Multifamily Housing Professionals. She hosts a podcast, Marketing Home, Marketing You that is focused on helping property managers reach their marketing goals.
Barbara has combined 21 years of experience as a property manager, regional supervisor, advertising executive, entrepreneur, and CEO to bring a grassroots approach to multifamily marketing and retention. Her style is innovative while still being practical, and actionable without being overwhelming. Her motto is to focus on small changes that can be done consistently for a big impact.
Barbara is recognized as a Business Owner, National Speaker, AIT Graduate, and Branding and Marketing Strategist. As a side note, Barbara lives in a shipping container house she built with her husband in the Texas Hill Country. So what do you get when you have Barbara at your event? Outside-of-the-box ideas...from a lady that lives inside a box!
WEBINAR PRESENTER(S)
Barbara Savona
For More Information: