WEBINAR WEDNESDAYS - Value Stacking Your 2023 Rents with Toni Blake
Learn about the creative tools of VALUE STACKING your rents.
---
Wednesday, January 18, 2023
This is an ONLINE WEBINAR for you and/or your property.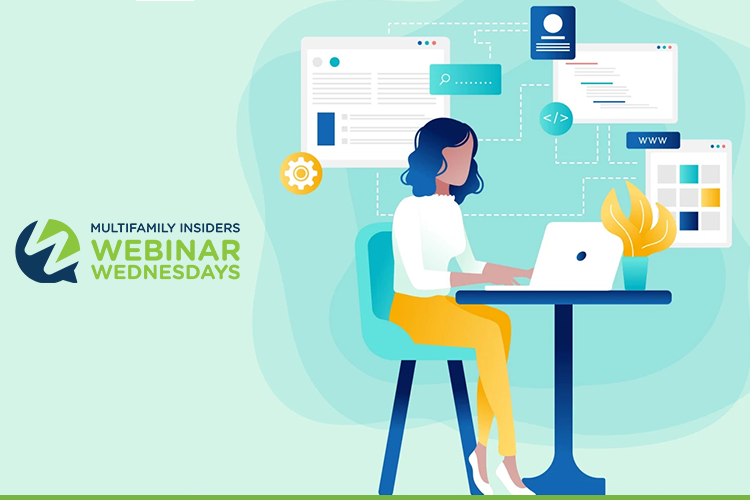 Webinar Wednesdays is the largest premium webinar series in the multifamily industry, helping you gain the skills to improve your performance and advance in your career! Through this program, you get access to innovative ideas, best practices, and emerging trends from a variety of topics, including customer service, leasing and marketing, resident retention, career advancement, leadership techniques, and other property management skills to become a superstar at your company!
For 2023 the Greater Iowa Apartment Association has PARTNERED with Multifamily Insiders to bring you these amazing educational webinars. You will receive a $10 discount for each webinar you register for, which is AUTOMATICALLY APPLIED at checkout. Not only that, GIAA will retain a portion of the fees you pay for each webinar. So, it's a WIN-WIN-WIN for all.
---
JOIN US FOR: Value Stacking Your 2023 Rents
Toni Blake teaches your team creative tools of VALUE STACKING your rents to help the consumer understand the value of life at your community. People want to feel they received a "great deal", VALUE STACKING makes sure they do! Your teams will learn the impact of passionate conversations about their community in their own words. Discover a proper understanding of the psychological value of speaking with passion. It's incredible how quickly we find money when we WANT something! VALUE STACKING techniques show the importance of choosing your apartment because you LOVE what you get, not what you pay. Toni introduces strategies for your on-site teams to find their voice and how to write a personal "love story" about their community. Toni's program includes specific marketing strategies and new value positioning techniques to VALUE STACK your rents with the FIRE of DESIRE! This dynamic educational leasing and marketing event for 2023 will revive your team's passion and performance.
Join Toni Blake and the Webinar Wednesday Team on January 18, 2023 at 2pm Eastern Time To revive your team's passion and performance!
---
About Toni Blake
Toni Bake is a popular industry keynote speaker and comedienne. Her enthusiastic presentation style is unique, with "laugh while you learn" education and comedy. After three decades of touring multifamily housing, she continues to be the premier choice. Toni Blake won top selection in the 2020 Multifamily Insiders Choice Award for her Wednesday Webinar. In 2021 Toni boldly toured the industry with her popular AmaZING Tour bus, visiting 23 states in 135 days, traveling over 13,000 miles. The tour continues in 2022! Toni Blake's research is published in many national industry publications, including Units Magazine. Her creative wisdom inspires thousands of industry professionals each year with innovative concepts in customer service, sales, and marketing. Toni's infectious energy has built a social media following of over 36K, with .5M views of her Facebook LIVE videos, making her a sought-after guest on multifamily radio and podcasts. Toni is passionate about being an agent of positive change in our world and inspires people to be great human beings. Stay in touch with TotallyToni by following her in real-time on Facebook, Twitter, Pinterest, and Instagram.
WEBINAR PRESENTER(S)
Toni Blake
For More Information: